Saturday, September 25, 2021
Sunset Barrie Drive-in | Showtime is dusk

Presenting a highly varied selection of films submitted by regional, national and international filmmakers and curated by our panel of judges. All of the short films screened were eligible for the People's Choice Award that was voted on immediately after the screening. The awards for all categories were announced directly following the screening. A very big THANK YOU to all the filmmakers who submitted their work.
Awards are sponsored by: Dr. Dove and Simcoe Audio Video
---
 Short Film Line-up
"Apocalypse Notes" (Music is in danger!)
Directed by Pierre Gaffié
Drama, 8:07, subtitled, France
Open Category
What would happen if music was about to disappear? If all of a sudden, all the melodies in the world are already composed? If no new song could be invented? How would mankind react? That's what Thomas, a young and enthusiastic musician is about to say to Jeanne, his fiancée.
---
Ode to Claire
Directed by Faith Leone Howe
Illustration: Beth Amy Doner
Animation, 4:21, Canada
Simcoe County Category
Ode To Claire is a re-imagining of a true story about a woman who never believed herself to be smart, but through her quick wit and savvy interpretation, she unwittingly ended a 30 year quest. Always dare to listen with your heart and you too will see the whimsy in life.
---
Honor Among Thieves
Written and directed by Justin Eugene Evans
Producer: Jason R. Moore
Sci-Fi Western, 9:59, USA
Open Category
When a planet-hopping cowboy-criminal (Jason R. Moore, Marvel's The Punisher) returns to New Mexico after a heist-gone-wrong, he expects a hero's welcome. Instead, he finds his mutinous crew have decided he's no longer in charge.
---
Nice Guys Copy Last
Directed by Grady MacTavish
Written by Samantha Loney
Comedy, 4:54, Canada
Simcoe County Category
The office jerk gets his comeuppance when the copy machine decides to teach him a lesson.
---
Watani: My Land
Directed by Joan Paüls Vergés
Documentary short, 4:00, Spain
Open Category
Two girls enjoy a bath. What they call 'home' may be something else from now on.
---
Pacha Kuti: The Golden Path
Written and directed by Reed Rickert
Documentary short, 6:23, Peru
Open Category
An atmospheric exploration of what biodiversity conservation means to this Machiguenga community living in one of the most bio-diverse regions in the world. When Arnold returns to his native community in the Peruvian Amazon after living in the urban world, he remembers the stories told to him by his grandfather and the great importance of maintaining balance with the jungle.
---
Lonely Woods
Directed by Alex Coleman
Animation, 7:10, Canada
High School Category
A short animated film about a dog living an abandoned town. One day when he is resting, the dog encounters a mysterious glowing orb that leads him on a journey into his past.
---
Santa Virus
Directed by David Alonso
Comedy, 4:00, Spain
Open Category
A girl threatens Santa Claus with a gun to make him put on an approved mask while he delivers toys at her home.
---

Baggage
Written and Directed by Kasra Azad
Drama, 6:15, Canada
High School Category
Shot on 16mm film, a disorganized student must confront the physical manifestation of his problems.
---
#NOFILTER
Directed by Dimitri Cournéde
Comedy, 10:00, Canada
Open Category
A couple walks into a photo booth to take pictures for their wedding thank you card. But once inside, nothing goes as planned…
---

The Last Audition
Directed by Kamen Staykov
Starring: Andrea Stefancikova, Adelyn Bruce, Brendan Eamer
Drama, 8:49, Canada
High School Category
A single mother struggles to balance between providing for her daughter and pursuing her dream of being on the big screen. After countless rejections, she will go on one last audition to determine her fate as an actress.
---
In the Backseat
Director: James Salmon
Writer/Producer: Ro Bechard
Romance, 7:25, Canada
Open Category
During an intimate date night in his parent's car, an underachieving 30-year-old attempts to win back his long-term girlfriend.
---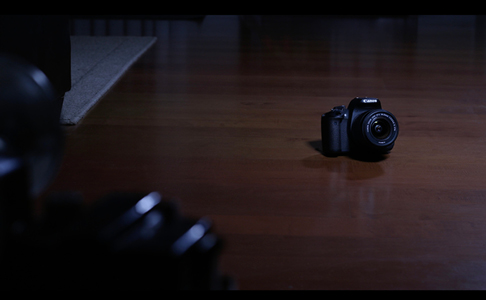 Memory Makers
Directed by Mark Pagliaroli
Animation, 6:50, Canada
Simcoe County Category
A ragtag group of cameras try to escape their owner's apartment before they are thrown away.
---
Following the 2021 Short Film Showcase we will announce the awards live to screen.

---
Special thanks to this year's Jury:
Leigh Clements, Creative Director, Shot In The Dark Mysteries; Tyler Forget, Barrie Film Festival; Nancy Hardy, Barrie Film Festival
Sergio Navarretta, Director, The Cuban; Carole Parsons Schafer, President, Sugar C Media; Claudine Benoit, Executive Director, Barrie Film Festival.
24th Annual Barrie Film Festival is funded by: