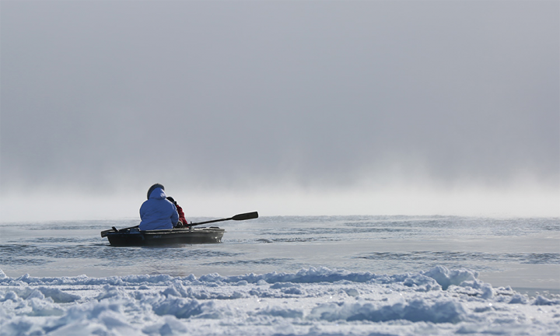 On October 14, 2016 we were honoured to open the 19th Annual Barrie Film Festival with the powerful Canadian documentary Angry Inuk; and so privileged to have Director Alethea Arnaquq-Baril and Aaju Peter travel from Nunavut, Iqaluit to introduce the film and then give us their time for a post film Q&A. Gracious, kind, and strong in their convictions, both women exude passionate dignity as they advocate for the Inuit right to seal and sealskin products. With beautiful cinematography Angry Inuk gives us a view into Inuit life, and reveals the significant negative impact from animal rights groups protest against the Canadian east coast seal hunt.
BFF19 Opening Night Film: ANGRY INUK – Q&A with BFF Director Claudine Benoit, Director Alethea Arnaquq-Baril and Aaju Peter
Opening Night festivities continued with a fantastic party at PIE Wood Fired Pizza. HUGE thank you to the team at PIE for putting on such a delicious menu of food for our hungry guests!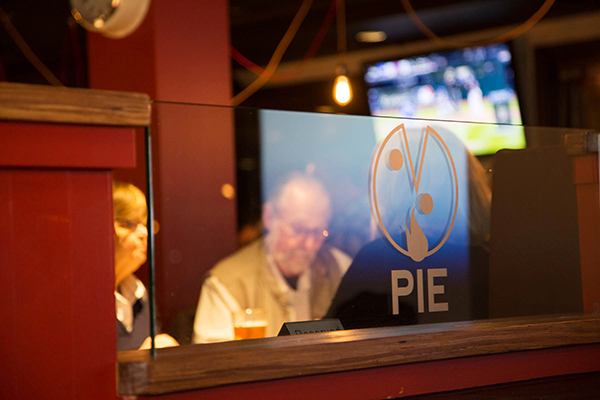 DJ Casey George provided most excellent music for the Opening Night Party!
BFF Board Members Laura MacIntosh, John Arruda and Education Programmer Nancy Hardy
Claudine Benoit and Aaju Peter, Angry Inuk
See more photos from the BFF19 Opening Night party in our Facebook photo album
BFF19 Opening Night Photography by Jennifer Klementti