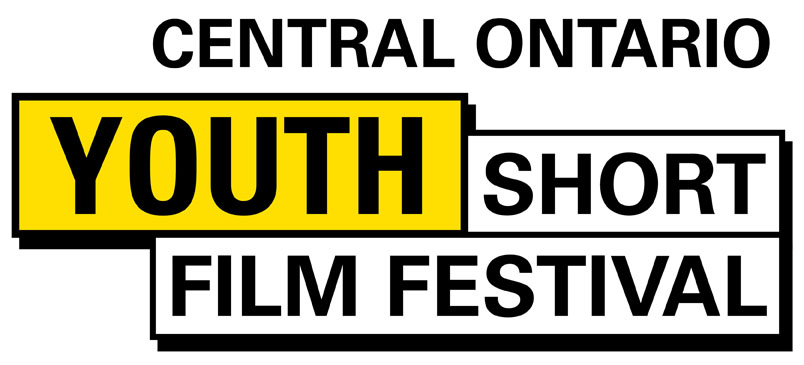 ---
The Barrie Film Festival is excited to announce that we've added a new program for high school age filmmakers. Please join us in applauding the launch of the Central Ontario Youth Short Film Festival (COYSFF), a qualifying festival for the Ontario Youth Film Festival (OYFF).
We want you to take your imagination to places it's never gone and share your experience through short film! Using any and all cinematic equipment at your disposal, including smartphones, explore your ideas and tell us your stories.
April 29, 2022 – Submissions open for COYSFF 2022

June 30, 2022 – Final Deadline for COYSFF 2022

October 6, 2022 – COYSFF 2022 Screening and Awards Show, Barrie, ON

October 28, 2022 – OYFF 2022 Screening and Awards Show, London, ON
---
Guidelines:
There are Cash prizes for the winning film in each category. You must be a high school student in Central Ontario to submit.
Narrative – A film that tells a fictional or fictionalized story, event or narrative. Maximum 5 minutes in length.
Documentary – A non-fictional film intended to record and capture some aspect of reality. Maximum 5 minutes in length.
Animation – Any style of animation with a narrative. Maximum 3 minutes in length.
Experimental – Explorations of visual images and audio to evoke emotions and see the world through a creative lens. Entries may be abstract and/or artistic. Maximum 3 minutes in length.
Music Video – A short film integrating a song and imagery, produced for artistic purposes. Rights for the music must be obtained prior to submitting.
Rules & Terms
* All entries must be sent via FilmFreeway platform.
* Works in progress are not accepted.
* Films must be completed after January 1, 2020.
* To qualify for submission the Director and all team members must be registered in a high school in Central Ontario at the time of submission.
* We accept and celebrate the diversity of our country and encourage submissions in English, French, newcomer, and/or Indigenous languages.
* The decision of the Judges and Selection Committee is final.
Terms and Conditions:
By submitting to the festival, you agree to allow your film (or other artistic work) to be screened by the festival during the festival duration, for which you are submitting, at no charge to the festival. If there are to be any additional screenings, we will come to a mutual agreement between the filmmaker and the festival.
All films selected by the festival will be asked to provide promotional materials, but we ask that no promotional materials be sent until selected and notified.
By submitting to the festival you are admitting copyright ownership of everything submitted and by submitting a work for consideration (a work), entrant hereby grants the festival the following non-exclusive, irrevocable rights to use and display the names, voices, photographs, likenesses, and biographies of the entrant and the work's director and producer for advertising, publicizing, and promoting the works in any media.
You understand and acknowledge that, if you are under 18 years of age, a parent or guardian must agree to the terms of the Filmmaker/Guardian Release on your behalf.
The festival reserves the right to disqualify any submission at any time if there is any question of ownership, copyright infringement, or any sign of disrespect (in any form of media) to the festival or its representatives. The festival will not be held responsible for any inclusion of uncleared materials in your film.
All submitters will be automatically subscribed to the Ontario Youth Film Festival newsletter and may opt out at any time.
Films that are posted publicly on YouTube or other public video sites cannot be screened in competition at our festival. We ask that films submitted not screen publicly in Ontario between September 1 and October 31 outside of the festival, and that they not be posted publicly online during that time.
Films that are official selections are not permitted to withdraw from the festival after September 15. COYSFF reserves the right to update or modify these terms and policies without prior notice.
Please DO NOT use school email accounts to submit if at all possible as most communications with finalists occur during the summer period.
The Barrie Film Festival's Central Ontario Youth Short Film Festival is an affiliated film festival of the Ontario Youth Film Festival.