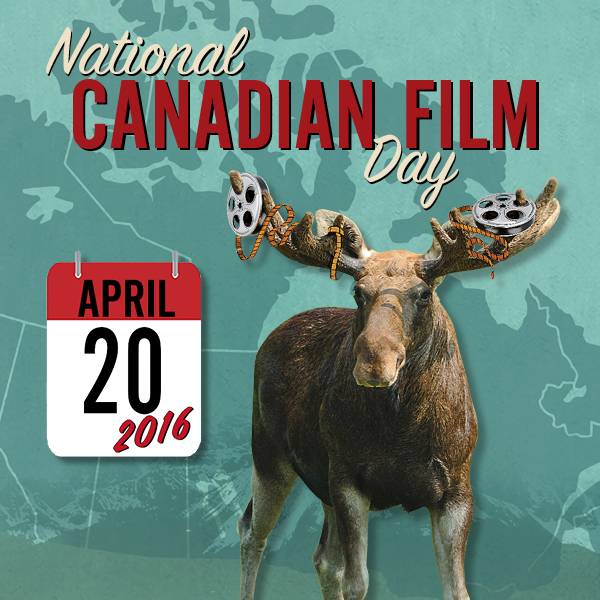 Influential Canadians in the film industry are a fact of life in Hollywood these days, with the likes of Ryan Reynolds, Rachel McAdams and Ryan Gosling regularly headlining critical and commercial successes.
Yet those A-Listers (and most of Hollywood) owe quite a bit to the talented Canucks who came before them; many of whom blazed a trail for modern cinema.
To celebrate National Canadian Film Day we've put together a list of 5 of the most influential Canadians to earn their stripes in the movie industry.
James Cameron
From the moment he blasted on to the scene with his work on The Terminator, to setting box office records with Titanic and again with Avatar, the native of Chippawa, Ontario has been one of Hollywood's most innovative and creative directors over the last 30 years.
Not only has his work behind the camera shaped the cinematic style of other talented directors such as Quentin Tarantino, Peter Jackson and Joss Whedon (all of whom have cited Cameron has an influence), his imagination has driven cinematic evolution; he co-created the Fusion Reality Camera system that's been used to enhance IMAX 3-D films such as Hugo and Life of Pi. Cameron's legacy even extends beyond film to outer space; he's previously worked with NASA on developing camera technology.
Louis B Mayer
One of the founders of one the most powerful film companies in Hollywood (MGM) the New Brunswick native is also credited with inventing the "star system", the controversial but effective method of finding and developing acting talent, a system that movie studios employed to recruit actors for many decades.
Mayer's star system is credited with "discovering" (among others) Clark Gable, Greta Garbo, Cary Grant and Marilyn Monroe. He furthered the prestige those stars received by helping to found the Academy Awards, many of which went to MGM actors in the early days of the ceremony.
His achievements during the golden age of films in the 20s and 30s have led many industry observers to conclude that if not for his influence, the establishment of Hollywood as an international centre of film would never have happened.
Jim Carrey
At one time he was the highest paid actor on the planet (even earning more than Tom Cruise) and in the span of a decade from 1994-2004, set a record for comedy box office earnings with over 2 billion in takings.
Along with Robin Williams, he is also the only actor to star in 3 movies in the same year that were #1 on their opening weekends – Ace Ventura, The Mask and Dumb and Dumber.
Carrey's knack for improvisational humour and physical comedy has influenced many modern comedy stars, including Ben Stiller, Jack Black and Will Sasso.
Norman Jewison
One of the most acclaimed directors of his generation, the Toronto native has been lauded for his skill in infusing controversial and complicated subjects into accessible movies for audiences over the course of his 40 year career.
He was one of the first directors to address race relations and the civil rights movement with his seminal work on The Heat Of The Night in 1967. Without Jewison paving the way it's unlikely directors such as Steve McQueen and Spike Lee would have been empowered to explore those topics in later years.
Jewison is the most honoured Canadian filmmaker in Hollywood history, having received seven Academy Award nominations, including a best director nod for 1967′s best picture winner In the Heat of the Night and the prestigious Irving G. Thalberg Memorial Award in 1999.
Mary Pickford
Known at the height of her stardom as "America's Sweetheart", the Toronto native starred in 52 pictures over the course of her career, earning the nickname "Queen of the Movies".
Her influence extended behind the camera as well, as she co-founded the film studio United Artists and was one of the original 36 founders of the Academy of Motion Picture Arts and Sciences. She was a pioneer for all actors, becoming one of the first film stars to be billed under her name and in recognition of her contributions to cinema the American Film Institute ranked Pickford as 24th in it's list of greatest female stars in Hollywood history.
NATIONAL CANADIAN FILM DAY (NCFD) 
BFF Special Presentation: BEING CANADIAN
Wednesday, April 20, 2016 – 7:00 pm
Uptown Theatre, 55 Dunlop St. W., Barrie
Tickets: $10 (HST included)
Written & Directed by: Robert Cohen
Comedy/Documentary, 90 min. (Canada)
NCFD is an initiative of REEL CANADA.