For the 24th Annual Barrie Film Festival line up CLICK HERE. Festival runs Sept 23-26 at Sunset Barrie Drive-in, online Sept 27-Oct 3, 2021.
---
FISHERMAN'S FRIENDS – this event has passed.

Wednesday, September 9, 2020
Showtime is at dusk (8:30 pm)
Location: Sunset Barrie Drive-in, 134 Line 4 South, Oro-Medonte, ON L0L 2L0
---

Directed by: Chris Foggin
Cast: James Purefoy, Danny Mays, Tuppence Middleton, David Hayman, Meadow Nobrega, Maggie Steed
Comedy/Drama, PG – for coarse language, 112 min. (United Kingdom)
"[An] utterly delightful movie." – Daniel M. Kimmel, North Shore Movies
"If you're looking for a feel good, sweet romantic comedy that is based upon a true story, then look no further." – Pamela Powell, Daily Journal, Kankakee IL
Based on a true story, a fast living, cynical London music executive (Daniel Mays) heads to a remote Cornish village on a stag weekend where he's pranked by his boss (Noel Clarke) into trying to sign a group of shanty-singing fishermen (led by James Purefoy). He becomes the ultimate "fish out of water" as he struggles to gain the respect or enthusiasm of the unlikely boy band and their families (including Tuppence Middleton) who value friendship and community over fame and fortune. As he's drawn deeper into the traditional way of life he's forced to reevaluate his own integrity and ultimately question what success really means.
Please buy your tickets ahead of time. Tickets will be available at box office, subject to availability.
Single (1 person 1 car) $13
Couple (2 people 1 car) $26
Group (3-4 people 1 car) $38
ATTENTION: EACH TICKET IS SOLD ON A PER CAR BASIS. Therefore you cannot combine tickets for the same vehicle.
Season pass holders: Screen One season passes will be honoured as a single 1 person, 1 car $13 ticket value. Since tickets are sold by car, if attending with non-pass holder(s), purchase a ticket to accommodate the additional non pass attendee(s), for example: if 1 pass holder is attending with 1 non-pass holder, buy a single ticket ($13) and show your ticket and pass at gate. If attendees in the car are all pass holders, please RSVP through our contact form on our website and you will be emailed a ticket for gate entry.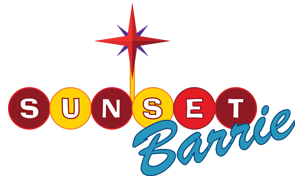 COVID-19 RULES AT SUNSET BARRIE DRIVE IN:
– Playgrounds, dog parks, volleyball court are off limits
– Must remain in vehicles with exception to concession and washroom use. No sitting in lawn chairs.
– Social distancing must be maintained at all times
– One vehicle centred between each pair of poles
---