Opening Night Party – 9PM
October 13, 2017 @ 9:00 pm
$15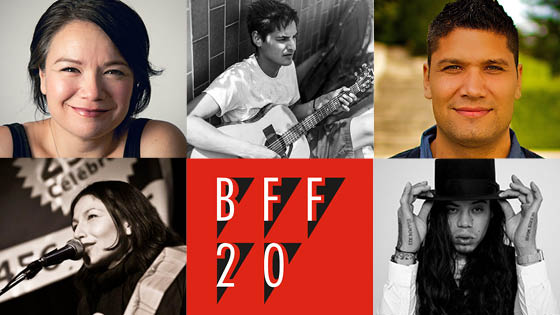 Opening Night Party
Friday, October 13, 2017, 9:00 pm
Drors Studio, 98 Dunlop Street West, Barrie
Party Tickets $15 | Film TIckets $10
Celebrate the launch of our 20th Anniversary Barrie Film Festival at our not-to-be missed Opening Night Party immediately following the screening of the opening night film, RUMBLE: The Indians Who Rocked The World.
Rumble explores the often-unheralded contributions of Native Americans in shaping popular song and takes us through a rhythmic, rocking ride featuring cameos from Martin Scorsese, Quincy Jones, Steven Tyler, Steven Van Zandt, Iggy Pop, Link Wray, Buffy Sainte-Marie, Robbie Robertson, Jesse Ed Davis, Jimi Hendrix, George Clinton, Slash, Randy Castillo, Stevie Salas and more. Rumble won two audience awards at Hot Docs (Best Canadian Documentary and Best Documentary), and a special jury award at Sundance.
We are honoured to have Jennifer Podemski attend to be our guest host for the evening. After the screening head to Drors Studio for the Opening Night Party where we have an incredible lineup of musicians to provide an interactive, intimate and diverse music experience: Plex, Cliff Cardinal, Tamara Podemski and Logan Staats. Redline Brewery will be there with our special 20th Anniversary Brew for beverage sampling and a special party menu. Peller Estates Winery will also be on hand, with Homestead Bread providing dessert to round out the evening.
Film Tickets are sold separately. Opening Night Tickets are limited!