Saturday, October 3, 2020
Sunset Barrie Drive-in | Showtime is dusk (7:30pm)
Presenting a highly varied selection of films submitted by regional, national and international filmmakers and curated by our panel of judges. All of the short films screened will be eligible for the People's Choice Award that is voted on immediately after the screening. The awards for all categories will be announced directly following the screening in a physically distanced format. A very big THANK YOU to all the filmmakers who submitted their work.
Awards sponsored by: Dr. Dove Dental Office and Simcoe Audio Video
[btnsx id="7712″]
Short Film Line-up
Please note this program is unrated (PG-13). Some films contain coarse language, adult subject matter and one film contains nudity in a non sexual context.
Margaux Vol. 1
Directed by Daniel Iglesias Jr.
Experimental, 2:00, USA
Open Category
A retro magazine comes alive.
Imagine
Directed by Laura Leigh
Drama, 2:28, Canada
Simcoe County Category
Lonely in isolation, a young girl finds a friend… and hope. Shot in Barrie, Ontario on an iPhone 11 with family support.
A Little Racist
Directed by Grady Carson MacTavish
Written/Produced by Samantha Loney
Dark comedy/satire, contains coarse language, 9:30, Canada
Simcoe County Category
When Sean, an entitled white man, discovers he is the only one in the office Zara, his South Asian coworker doesn't speak to, he makes it his mission to catch her speaking English and discovers exactly what she thinks of him.
Spoko (The Blind Football Coach)
Directed by Wim Steytler
Documentary, 10:00, South Africa
Open Category
Dumisani Ntombela lost his sight when he was two years old. He was beaten, demonized and called a ghost ("Spoko"). But that didn't stop him. At 24, he is now a record-breaking coach who took a women's football team to the South African Premier League, competing against the country's best. He wanted to show the world that blindness isn't a disability; it's a different ability.
In Wonderland
Directed by Christopher Haydon
Written by Iona Firouzabadi
Drama/Romance, 10:00, United Kingdom
Open Category
This story begins and ends in the same place: a beach where Alice has come to reflect on her relationship with Michael. It's both the story of that one moment and the story of their whole relationship, seen through the shifting sands of Alice's memory.
A conversation with E
Directed by Esabella Anna Karena Strickland, Taylor Mitchell, Skylar A.
Thriller/Drama, 5:03, Canada
High School Category
When a girl playfully responds to a mysterious post-it note, she finds herself unable to escape the conversation she began…
Nursery Crimes: The Case of Humpty Dumpty
Directed by Anne Ploegman
Animation, 7:57, Canada
High School Category
Detective Jacklyn Horner sets out on a journey to solve the greatest mystery in all of Nurseryville: The Case of Humpty Dumpty. Throughout her adventure, she encounters several challenges, suspicious suspects, and a shocking truth.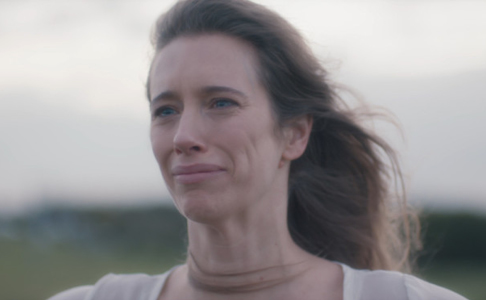 A Mirror that was Hidden
Directed by Daniel Braga Ulvestad
Written by Daniel Braga Ulvestad and Raul Jocson
Drama, 8:00, Australia
Open Category
Recognizing the ingenuine nature of her existence, a seemingly content woman in her thirties questions if confronting her deeply buried past might be her only way forward – if she can handle the pain that comes with it.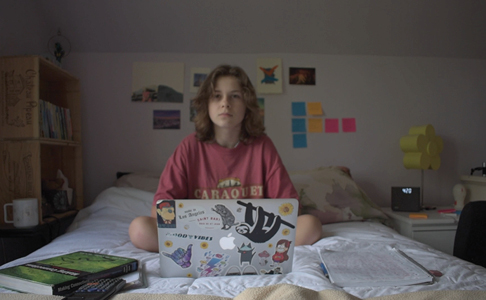 numb
Directed by Liv McNeil
Drama, 3:23, Canada
High School Category
This film follows a character in isolation during lockdown, looking at objects in their room that used to make them happy, trying to relive memories, but then falling back into their state of monotony of doing the same thing everyday.

Break
Directed by Paul O. Arredondo Rodriguez
Cast: James Barth
Drama, 5:05, Canada
Simcoe County Category
Sometimes life feels like a place where we are trapped. Day after day we follow the same patterns. But what happens when our mind is able to fly away? Where does it go? What does it do? And for how long?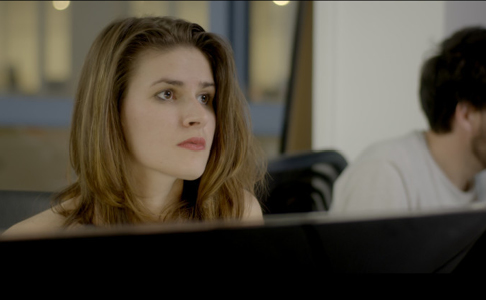 I Am Naked (Je suis nue)
Directed by Alexandra Mignien
Written by Alexandra Mignien & Laura Léoni
Drama, 3:00, contains nudity, French with English subtitles, France
Open Category
A woman wakes up and goes to work. She's completely naked but no one around her seems to notice.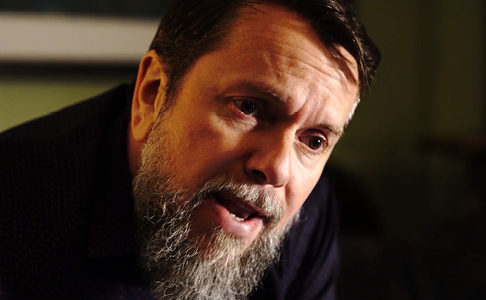 A Path Less Traveled
Directed by Samuel G. Davey
Drama, 1:32, Canada
High School Category
The advice one would give a young boy to follow his dreams without conforming to the societal norms that would inevitably be pressured onto him as he grows up.

Eggg
Directed by Daniel Hishikawa
Written by Brian Moran
Experimental, 8:00, Japan
Open Category
"Eggg" is a fast-paced visual essay shedding light onto what it is that drives us all. The film examines us as the collective mystery with the steadfast common goal: to get bigger.
Winter Sleep
Directed by Max Shoham
Animation/Live action, 1:11, Canada
High School Category
Two friends: A boy, determined to hibernate, and his best friend, a bear, who only wanted to stay awake.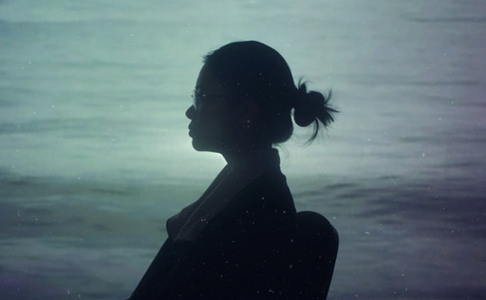 On The Fence
Directed by Paula Ner Dormiendo
Documentary, 6:21, Canada
Open Category
"On The Fence" follows several intertwined conversations with a group of multicultural individuals and their struggle with identity.
Following the 2020 Short Film Showcase & Awards, stay for locally filmed horror movie ANYTHING FOR JACKSON (rated 14A). There will be a not-to-be-missed special guest introduction.