Short Film Showcase – 6:30pm
October 14, 2017 @ 6:30 pm
$10
Short Film Showcase
Saturday, October 14, 2017
Uptown Theatre, 55 Dunlop Street West, Barrie
Screening: $10  |  Filmmakers Party/Awards: Free
A festival highlight for our audience, this program presents a highly varied selection of short films submitted by regional, national and international filmmakers. Curated by our panel of judges, all of the short films screened at event will also be eligible for the Simcoe Audio Video People's Choice Award. Ballots for voting will be available at the screening and all of the awrds will be announced directly following the screening at the Filmmakers' Party, which will take place across the street at Mavrick's Music Hall Side Room.

---
Short Film Line-up
Please note that this program is unrated and contains coarse language, some adult themes, drug and sexual references.
Raider
Directed by Mitch Graszat and Jamie Rogers | 9:58 | High School Category | Canada
After a strange job posting catches Jamie's eye, he is lured into the world of treasure guarding for a mysterious woman, and an unimaginable object.
---
Wedded or Bachelor?
Directed by Cristina Piernas and Victoria Ruiz | 9:00 | Open Category | Spain
In a world dominated by women, Bernardo will have to get through an interview in order to get the secretary's position that he wants.
---
Darrel
Animation | Directed by Marc Briones and Alan Carabantes | 3:00 | Spanish with English subtitles | Open Category | Spain
An exchange of glances in the subway station. Darrel will do everything possible to not let this one pass him by…
---
Un Minutito
Directed by Javer Macipe | 8:04 | Spanish with English subtitles | Open Category | Spain
Maria spends her days trying to collect signatures against a law she considers unfair, but nobody has time to listen to her. When she starts getting desperate, she meets Alejandro, who has a present for her.
---
Cain Rose Up
Thriller | Directed by Jesse James Marshall | 8:27 | Simcoe County Category | Canada
A depressed student goes on a sniping rampage from his dorm room window
---
Pressure
Directed by Aymon Jilani | 2:54 | High School Category | United Arab Emirates
This film unravels the ideals of feminine beauty perpetuated by society, and the insecurities such standards elicit in the lives of young women.
---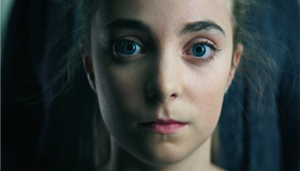 Pollyanna
Dance/Drama | Directed by Roman Gubin | 2:23 | Open Category | Canada
A young girl's internal struggle is expressed through a contemporary dance.
---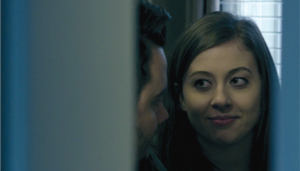 Hills Like White Elephants
Directed by Brendan Hiles | 4:37 | Simcoe County Category | Canada
A conversation between a man and a woman. Based on the short story by Ernest Hemmingway.
---
Wednesday Morning
Comedy | Directed by Mario Garza | 7:20 | Open Category | USA
In the middle of Roger's dental appointment, his dentist has a heart attack. Can Roger save his life?
---
A Day in the Park
Animation | Directed by Diego Porral | 3:00 | Spanish with English subtitles | Open Category | Spain
A monologue by a grandfather who explains to his grandchild how things used to be… or maybe how they are now?
---
No Man's Land
War/Drama | Directed Liam Kennedy | 6:54 | Simcoe County Category | Canada
After a battle during WWI, two soldiers, James and Robert contemplate going back to "no man's land" to rescue their injured comrade. They will have to disobey their superiors and outwit a deadly German sniper to get the job done.
---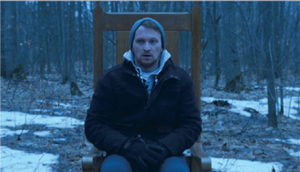 The Chair
Directed by Michael Blakey and Preston Carruthers | 9:59 | Simcoe County Category | Canada
Cole, troubled in his own right, is having a hard time dealing with the suicide of his best friend. Having stumbled across notes from his late friend, Cole wanders into the allegedly haunted Kandalore Woods looking for the truth.
---
This Home is Not Empty
Directed by Carol Nguyen | 3:30 | High School Category | Canada
A personal film questioning the "lies you tell yourself" through a metaphorical lens.
---
The Tug
Directed by Nicholas Barker | 1:20 | Open Category | Australia
Matt and Emma are about to take their relationship to the next level.
---
In The Moment
Directed by Bryce Mercier and Mac Downey | 8:10 | Simcoe County Category | Canada
Desperate for money for college, teenagers Ryan and Flynn attempt to steal from Ryan's sister's boyfriend's home one evening. However things quickly go downhill when the sister and her boyfriend return early and start getting it on… with Ryan trapped in the bedroom, Flynn is left to save the day before Ryan needs a lifetime supply of therapy.
---
Awards Presentation / Filmmakers' Party
Saturday, October 14, 9:00 pm
Mavricks Music Hall Side room, 50 Dunlop Street West, Barrie
Admission: Free
Immediately following the Short Film Showcase, please join us across the street at Mavricks Music Hall Side Room for the awards presentation and some celebrating! DJ Casey George will provide a great selection of music along with tasty hors d'oeuvres from Made in Mexico, Milestones and Cakes by Design.
Always a fun party, join us to mingle with the filmmakers who participated in this year's Shorts competition!